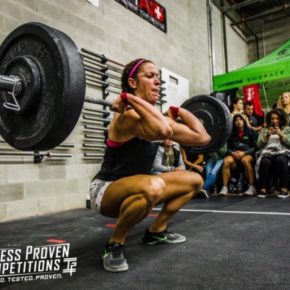 CrossFit Level 1 Trainer
Morgan's athletic background includes gymnastics, high school volleyball and track,  and collegiate cheerleading. Until starting CrossFit in 2012, after college, she would run the occasional 5K race and played recreational volleyball. But not until she discovered the sport of CrossFit did she truly reconnect with herself as a competitive athlete. After years of assisting more and more with operations at C3 and because of the way she saw CrossFit enhancing people's lives monumentally, she decided to attend the CrossFit Level 1 certification course in June 2019.
Now, her primary focus as a coach is working with beginners in C3's On Ramp program. Breaking down the fundamentals of movement and helping guide athletes mentally through ever-arising challenges is what she loves most about coaching at C3.