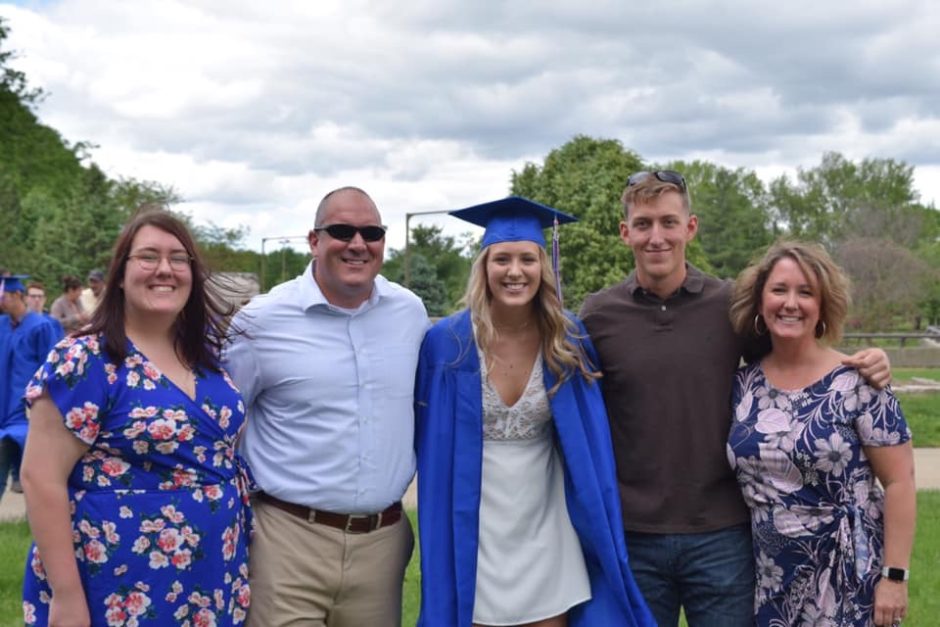 Congratulations to our June athlete of the Month – Donnie Edwards. Donnie has been at C3 for just over a year now. Since day one, Donnie has been a supportive and encouraging member of the C3 community. Donnie can be found at the gym four or five days a week despite a busy schedule. Donnie will tell you that he hates missing days, which are few and far between for him. Donnie's persistence and hard work is paying off greatly. Performance wise, he is moving better and getting stronger. He continues to PR his strength lifts regularly, and he recently PR'd his half Murph, nearly 17 minutes off his time from a year ago!

Donnie's development in the gym has been great to watch, but what really stands out is his overall improvement of health. Looking back at Donnie a year ago before he started, he looks like a different person. Since joining, he has lost a considerable amount of weight, and all of his health markers are undoubtedly moving in the right direction. Donnie decided to be in control of his health and well being, and because he did that he is adding years to his life and life to his years.

Congratulations to Donnie Edwards, our June Athlete of the Month! Keep up the good work Donnie!

1. In general, what is your background?
I am 46 years old, and have a wonderful wife (Beth) and three children (Alex, Abbey, and Allie). I grew up in Riverton, and have been a resident of Springfield ever since I left the nest. I served 6 years in the Illinois Air National Guard as a crew chief on F-16s. I love coaching baseball (although I'm retired now), and I enjoy playing ice hockey.
2. Age, Occupation?
I am a detective at the Springfield Police Department with almost 25 years of service.
3. How did you get to know about CrossFit and why did you start?
In my younger years, I was always fairly fit as I needed to be for my service on the Emergency Response Team. I have been a larger framed person my entire adult life, but I also was someone who worked out frequently including weights and running. As my kids progressed in their athletic endeavors, I subsequently slowed on mine so I could keep up with watching them and coaching baseball. Unfortunately, I let my fitness level sink to a level I am not proud of.
Last year, I got on the scale at 275 pounds, and I hated even tying my shoes. My blood pressure was through the roof, and nothing about my health was very good. I decided I needed to commit to a change, and one of my close friends had been telling me about his time at another box. He encouraged me to give it a go. I told Shad Shymansky I was interested in looking, and he grabbed me by the collar to show me the gym and explain what was going on. Don't tell him, but I owe him for that. That's what gave me the courage to come in and try it.
4. How has CrossFit changed your life, lifestyle, level of fitness?
Since starting last year, I've dropped about 20 pounds (I would like to lose about 40 more), but more than anything, my clothes have started to fit better. I think some of my body fat is turning back to muscle which is a good feeling. My strength since starting has really taken off. My endurance is better than it was, but that's my weakest facet. Strength exercises I love…the endurance stuff gives me trouble, but I just keep trying to improve slowly. I feel so much better a year after starting. I enjoy coming to the gym every day, and I don't shy away from other activities that I hated before.
5. Name one goal and/or personal record you would like to accomplish through CrossFit.
My goals include simply improving my level of fitness each day for as long as I can. My main goal for the gym right now is to complete a full Murph next year. I've completed two halves so far, and my time improved by 17 minutes from my first attempt. I'd like to get a full Murph in next year, and then graduate to a vest maybe the following year.
6. Favorite CrossFit moment so far?
I'm not sure specifically what CrossFit moment has been my favorite so far, but I am so happy that I'm starting to see results both in the gym and also in the way some clothes fit me. I feel more confident in myself as I continue to get stronger.
7. What is your least favorite WOD to date?
My least favorite WOD is anything with a burpee box jump. I don't know why, but burpees are my arch nemesis. I've gotten to where I don't hate them quite as badly as when I started, but they still give me fits, and I don't seem to improve much on them. My large frame has something to do with that I'd imagine….
8. What do you like most about Capital City CrossFit?
C3 has literally been a lifesaver for me. My blood pressure has dropped by about 20 points, but it's still a little higher than I'd like. My clothes fit better, and I in general feel better than I have in a long time.
I love the atmosphere and all of the people I've encountered over the past year. Every person I've met has been accommodating, helpful, and friendly to me. I've never experienced a gym wherein the people are so friendly and caring of each other. I also love the programming. I love that we work cycles to improve movements and strength.
9. Favorite exercise?
My favorite exercise is the back squat, but the deadlift is a close second. I had never done a weighted squat before joining C3, but I've discovered I'm stronger than I thought, and I like challenging myself to keep getting stronger each week. I'm looking forward to our next 1RM whenever that is.
10. Least favorite exercise?
You all know…..I hate burpees.