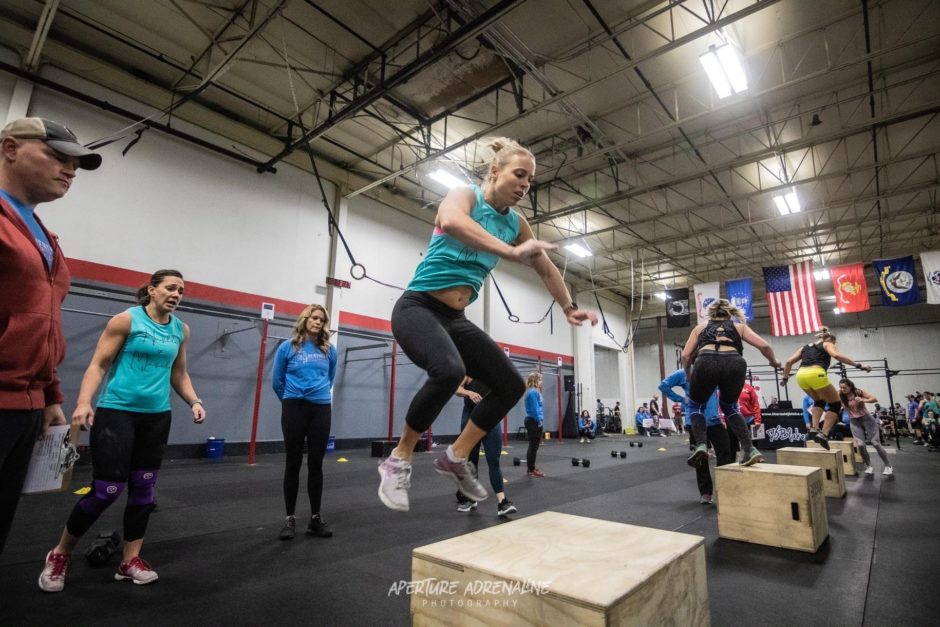 Congratulations to our September Athlete of the Month Lindsey Donovan!  Lindsey has been a part of the Capital City CrossFit Community for almost two years now.  Since joining C3, Lindsey has been exemplary athlete.  She is attentive, consistent, and works as hard as anyone.  Every day she comes in, you know she is going to give 100% to the workout. Recently she has seen her hard work pay off by making the podium in the last two CrossFit competitions she has competed in (WODtoberfest in Oct. '19 and IceBreather Feb. '20).  During quarantine, Lindsey kept at it, hitting the Home WODs daily, and she hasn't skipped a beat since being back in the gym.  She recently PR'd her snatch and continues to get stronger in other movements that she once considered weaknesses, such as handstand push-ups and chest-to-bar pull-ups.  Also – have you ever seen Lindsey do Bar Muscle-ups?? Have mercy!  Congratulations on the well deserved honor Lindsey!
---
1. In general, what is your background? 
I grew up in Springfield and did competitive gymnastics.  After I graduated from high school I went to Lincoln College where I swam for two years and then graduated from ISU.  After college I moved back to Springfield and met my now husband Keith.  We are lucky parents to two energetic boys, Beckett 7 and Miles 4.  
2.Age, Occupation?
39, Property Lease Specialist for HSHS
3. How did you get to know about CrossFit and why did you start?  
A friend of mine talked me into trying a free class eight years ago and I've been hooked ever since!  
4. How has CrossFit changed your life, lifestyle, level of fitness? 
I've always been active and worked out, but I never really felt in shape until starting Crossfit.  I finally was doing something for myself that I enjoyed and it has become part of how I start my day.    
5. Name one goal and/or personal record you would like to accomplish through CrossFit. 
I'd love to be able to get stronger at HSPUs and faster at cycling the barbell.  
6. Favorite CrossFit moment so far? 
This past year competing with Abby at Ice Breather when we podiumed!   It made me so proud to see such a big improvement since joining C3 and make dad proud!  
7. What is your least favorite WOD to date? 
There aren't any workouts that I've really hated.  I don't enjoy WODs with long distance rowing and high reps of wall balls.  
8. What do you like most about Capital City CrossFit?
The people are the best!  There is nothing I'd rather be doing at 5:00 am than working out alongside such a fun group of motivating people.  
9. Favorite exercise?
Gymnastics movements especially bar muscle-ups and hang power cleans!  
10. Least favorite exercise?
Hands down the assault bike.  The bike destroys me every time I'm on it!  
---